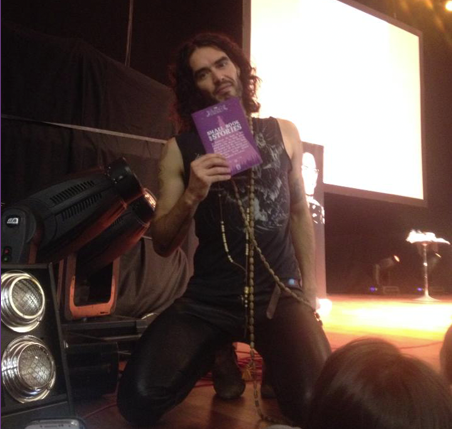 It's been a while since Me and Jurate have been able to work on something together, but recently we have both collaborated on the Stand Comedy Club's Book of Short Stories.
As a writer, I was asked to contribute one of the 15 stories. The other 14 were all written by favourite regular comedians of the Newcastle Stand, so I'm in very good company indeed. Jurate, under the name of Lotti that she occasionally goes by, was invited to design the book, and a very good job she did of it indeed.
The whole thing was masterminded by Kris Holland of the Stand, and not only is it an excellent book, but it's only a fiver and all proceeds go to the charity NECA, which helps people with addictions, so it's all for a good cause. Buy a copy from here: thestand.bigcartel.com.
Look – if it's good enough for Russell Brand, then it's good enough for you. Although he probably gets all the cash from the addiction charity.